The marketing and sales industries are
by far
some of the most exciting spaces to be in right now.
With new trends, strategies and tools popping up around every turn, we're hanging off the edge of our seats, anticipating the next best thing.
But something that contributed to the success of these professions are the people currently owning the selling space. Yup, you guessed it: the salespeople.
With their skillset, methods and experience, they bring value to the marketing mix. But what makes them invaluable?
It's all in the characteristics, peeps!
Read on as the team at media update takes you through the top five — infographic style!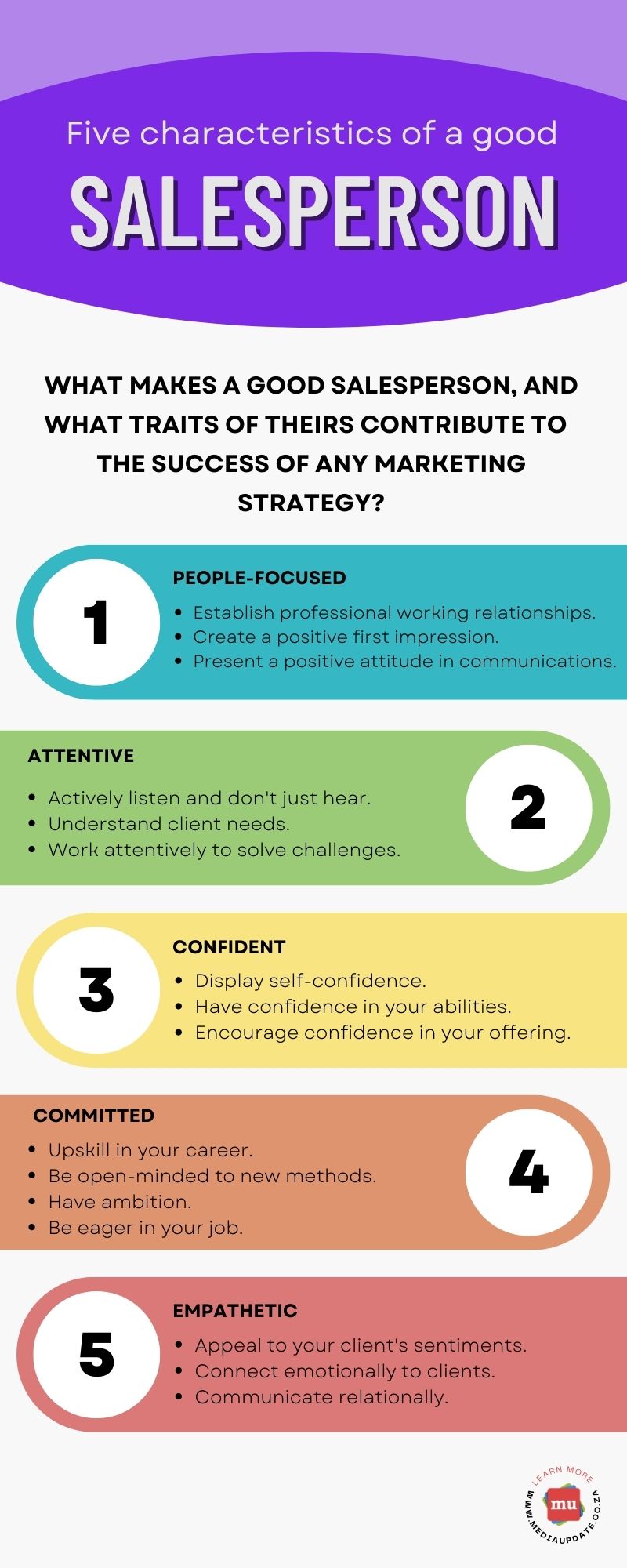 Know of any other characteristics that every salesperson should strive to achieve? Let us know in the comments section.
Do you want to stay informed on the latest news in the marketing industry? Subscribe to our newsletter!
Okay, so, we know there's a lot more to be brought up around making sales. So, why not check out our article, Understanding the sales funnel [Infographic]?
*Image courtesy of Canva
Five characteristics of a good salesperson Salesperson characteristics of a salesperson how to be a salesperson characteristics of a sales representative record sales Sales how to get record sales marketing and sales marketing mix characteristics of marketers marketing tips marketing tools infographic