Now we all know that 'ye' social media feeds can look a little brown, down and out every now and then.
But this little leprechaun can create some greenery with a snap of a finger!
National days can give your profiles the 'sparkle' it needs to catch the wandering eyes of your followers. They make your content:
fun
relatable
quirky, and
align to movements or values that they can also resonate with.
What does this mean? Engagement, likes and comments!
So, if you see the benefits that come with posting a good ol' Irish tale on your tip-top profile, take a look at this infographic that media update's Robyn du Preez put together for the best ways to go about it: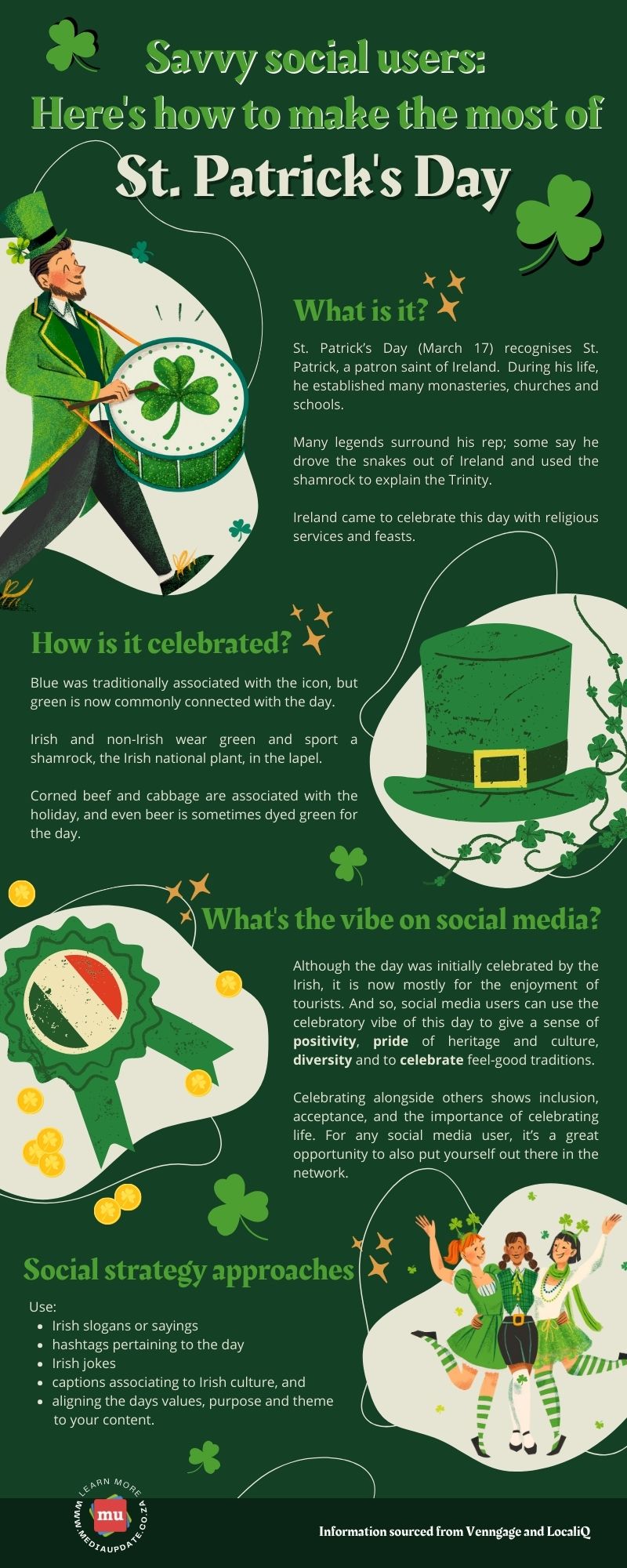 What other days or celebrations do you think should have a presence on social media in 2023? Let us know in the comments!
Want to stay up to date with the latest news? Subscribe to our newsletter.
So we got the theme, but now we need a post. Writing a social media post is easy, but writing an engaging post for your brand is a whole different story. So why not check out these Five rules for writing engaging social media posts?
*Image courtesy of Canva
**Information sourced from Venngage and LocaliQ

Savvy social user Savvy social media Social media user Make the most of St Patrick's Day Infographic St Patrick's Day Social media and St Patrick's Day St Patties Day social