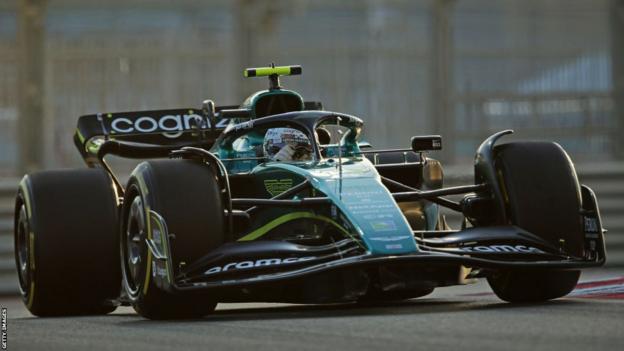 Lance Stroll is to miss this week's pre-season test after suffering "minor injuries" in a cycling accident.
The Canadian's Aston Martin team have not yet decided how to cover his absence over the three days in Bahrain starting on Thursday.
Stroll's injury means there is a risk he could miss the opening race weekend at the same track on 3-5 March.
That possibility will likely inform Aston Martin's decision on using one of their reserve drivers at the test.
Aston Martin can choose from either Belgian Stoffel Vandoorne, the reigning Formula E champion who raced in F1 for McLaren in 2017-18, or Brazilian Felipe Drugovich, the reigning Formula 2 champion, who would be a rookie if he raced.
Their other race driver, the two-time world champion Fernando Alonso, will be keen to do as much testing as possible as he has joined the team for this season.
The 41-year-old Spaniard said at the Aston Martin launch last week that the usual limit of one and a half days of testing for each driver would likely mean he was not fully up to speed for the start of the season.