When Liverpool went 2-0 down to Arsenal on Sunday, it was like they thought 'well, we might as well give this a go – we've got nothing to lose'.
That's the attitude I think the Reds need for the rest of the season too, in terms of trying different tactics as well as showing their fighting spirit.
For example, using Trent Alexander-Arnold as an inverted full-back who came into central midfield was not a resounding success for Liverpool against the Gunners, but the Reds' situation means they might as well carry on playing him that way.
As uplifting as the Reds' fightback was to draw against the Premier League leaders, it did not really change much about what has been an extremely disappointing campaign – Jurgen Klopp's side are still eighth, they still cannot win a trophy and a top-four finish to secure Champions League football remains a distant dream.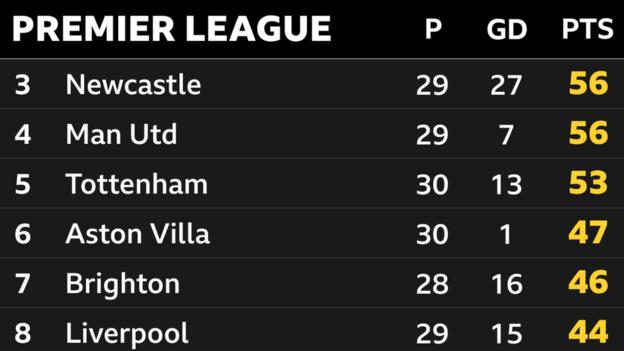 They still look to me like they are a team in need of a rest, physically and mentally, too but they have always been capable of going toe-to-toe with the best teams. Barring last week's 4-1 defeat at Manchester City, they have lifted themselves for the big occasions and put in good performances in those matches.
It was the same against Arsenal. We saw a lack of confidence from Liverpool to begin with, which was understandable after what had happened at Etihad Stadium, but everything changed when Granit Xhaka clashed with Alexander-Arnold and really got the crowd going.
Mohamed Salah's goal quickly put them back in the game and, the way they played in the second half, they should have gone on to win it.
Give Alexander-Arnold time in inverted role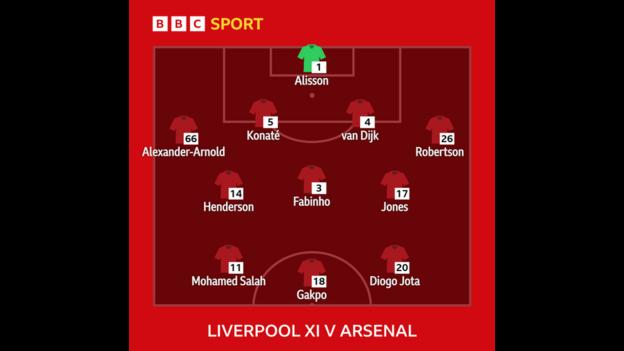 Alexander-Arnold found his inverted role very difficult in the first half, when Arsenal were dominating the play.
I'd love to know the background to the decision to play him in that way and whether it was something that was worked on before the draw with Chelsea on Tuesday – when Trent was left out – or just became part of the team's thought process in the last couple of days.
Either way, it was far from ideal for him.
Firstly, if you are going to use a player in a different position, then he has to be comfortable and know where he has to go.
That can be hard enough anyway, even for someone as clever and versatile as Trent. He played as a midfielder in the youth team, but to be able to do that at Premier League level is completely different.
On top of that, he was asked to do it against a team that already plays that way. Arsenal didn't need to work out how to stop him because they already know what other teams do to them when they use Oleksandr Zinchenko like that.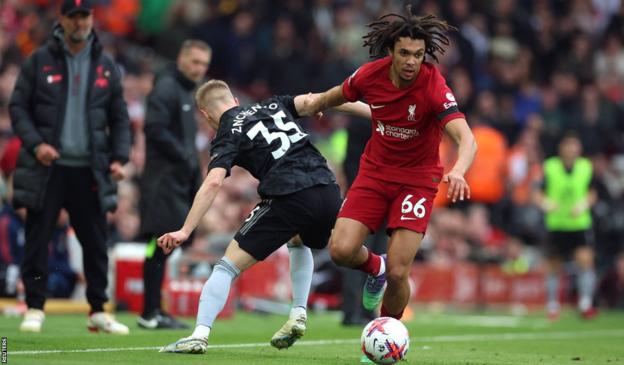 Alexander-Arnold got better at his role in the second half when Liverpool saw more of the ball but, to begin with, he kept being dragged out to the full-back position as part of his defensive duties, and he was not doing that side of things particularly well.
Liverpool's problems were not all his fault, though, because to play that way effectively, you need the rest of the team set up properly too.
Your centre-backs are always going to get pulled out wide to cover you, leaving more gaps between them and making it easier for the opposition's runners from deep.
That's where you need legs in midfield to track them, or centre-backs who are very wary of what might happen and a left-back who is always covering in, but getting it right straight away was always a big ask.
I don't think they should just ditch that system, though. Most Liverpool fans have wanted to see Alexander-Arnold play in central midfield and see what he is capable of, but it was interesting that his assist for Liverpool's equaliser came from what would have been an overlap in his usual position.
I still feel like his best work will be done from that kind of position, standing the ball up in the box from wide areas, but his passing range was good from more central areas against Arsenal and it will be interesting to see how Klopp uses him next time.
If it is in an inverted role, then he will still be judged on his defensive work – only the questions will be whether he has the intensity to close people down in midfield or track runners.
Diaz can make a difference up front
Liverpool were much better in the second half but I only really felt like they were going to score a second goal once Roberto Firmino came on, with 12 minutes to go.
Mohamed Salah looks nervy at the moment, and is not at his brilliant best, while Darwin Nunez and Cody Gakpo are still growing into English football.
Nunez, who joined last summer, has had a very up and down season. He has scored plenty of goals and created a lot of chances but I think he looks a little lost at the moment, and we saw that with his poor finish when he was put through in the second half.
The whole Liverpool team is lacking a bit of belief at the moment, and I think it stems from them missing the kind of player Sadio Mane was for them in so many games down the years before he left last summer.
Mane would often score their first goal himself but, even if he didn't, he would be the one taking players on and trying to create something for someone else.
I don't see Gakpo doing that in one versus one situations, although he does link up play very well. It's the same with Nunez – he is a threat with his anticipation in front of goal, but not in starting moves.
For me, that was the big difference between the two sides on Sunday, because in Bukayo Saka and Gabriel Martinelli, Arsenal had players who could isolate defenders and then do their magic.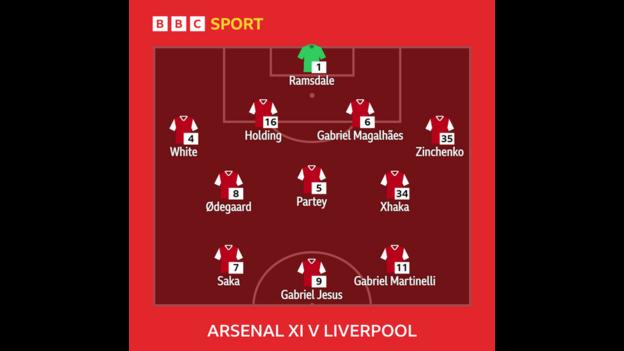 When Salah is on form then he can obviously do the same but I am really looking forward to Luis Diaz's return from injury, because he has the individual brilliance that Liverpool are missing at the moment.
Diaz brings a different dimension to their attack because he has the ability to beat his man. We know he is back in training but from Liverpool's point of view, the sooner he is back in the team, the better.
Stephen Warnock was speaking to BBC Sport's Chris Bevan.