You might recall from last week's column that I was contemplating the idea of taking Erling Haaland out of my team for gameweeks 28 and 29…then he went and scored five goals against RB Leipzig!
It actually doesn't change my mind on the plan – he doesn't have a fixture this weekend and then you just have to weigh up whether you want him for Manchester City's home game against Liverpool in gameweek 29 or the likes of Ollie Watkins, Ivan Toney, Kai Havertz or Kelechi Iheanacho, who are all set to play three games to Haaland's one over the next two gameweeks.
Just make sure you've got enough money in the bank to get Haaland back for gameweek 30. He's currently worth £11.8m in my squad having bought him at the start of the season but if you want to buy him back it will cost you £12.1m at current value.
A word of warning on Ivan Toney as well because he's now one yellow card away from a two-game suspension. If he were to get booked against Leicester on Saturday then you won't have him for Brentford's double in gameweek 29 so you might just want to have a transfer in mind to prepare for that eventuality.
Equally if he stays out of trouble this weekend but then gets booked at Brighton in that first double gameweek fixture then you'd lose him for the second one against Manchester United so there is now a slight risk to owning him.
I'm keeping him for gameweek 28 but I'm leaning towards selling him in gameweek 29 even if he doesn't get that yellow card against Leicester. It's not the easiest pair of fixtures for Brentford and, as mentioned above, there are a few other tempting options up front.
The next question is how many players do you need as likely starters this weekend?
Gameweek 28 is a blank for Brighton, Fulham, Liverpool, Manchester City, Manchester United and West Ham but you'll probably want most of your players from those teams from gameweek 29 onwards.
If you've not got your Free Hit chip left, or you still want to save it for later in the season, you may not be able to field a full starting XI in this gameweek and you might even have to take the hit of losing a couple of points on transfers to bump up your numbers.
Neither of those approaches is a major problem – I think eight or nine starters is OK in a gameweek when a lot of managers will be in the same boat and minus four or eight points on transfers is fine if you think you will gain more points by using the Free Hit chip in a different gameweek.
Statman Dave told us on the Fantasy 606 podcast this week that he's actually going to use his Free Hit to attack the huge double gameweek 29 but we also asked him to suggest a Free Hit team for this gameweek if that's the way you're planning to go.
This is how it looked….
Goalkeeper – Kepa Arrizabalaga
Defenders – Gabriel, Kieran Trippier, Ben Chilwell, Ethan Pinnock
Midfielders – Gabriel Martinelli, Bukayo Saka, Son Heung-Min
Forwards – Harry Kane, Ollie Watkins, Ivan Toney
You could easily have James Maddison in the midfield instead of Son Heung-min for Leicester's trip to Brentford, possibly an Aston Villa defender ahead of Ethan Pinnock for Villa's home game against Bournemouth and as usual it's take your pick from the Arsenal midfielders.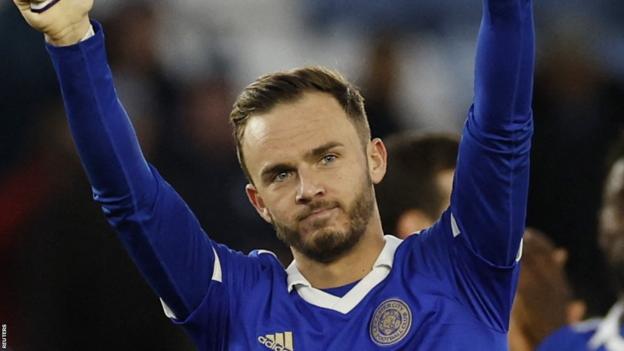 Gabriel Martinelli's certainly the form man amongst them with 42 points in the last five gameweeks although Leandro Trossard would be your differential choice at just 7.8% ownership. Gabriel Jesus' return to first-team action complicates matters slightly as it adds to the competition for Martinelli and Trossard for those attacking spots in the side.
Martinelli is potentially an exciting candidate for captaincy this week for Arsenal's home game against Crystal Palace although he did play the full 120 minutes in the Europa League defeat by Sporting on Thursday night, eventually seeing his penalty saved in the shootout.
Harry Kane will be a popular choice for Tottenham's trip to Southampton where he made hay in a 5-2 win a couple of seasons ago but it's not a clear-cut decision this week as you could go for Watkins at home to Bournemouth, Havertz or Joao Felix at home to Everton or Toney at home to Leicester.
I think I'm going for Kane but whatever you decide make sure you don't miss the FPL deadline at 18:30 GMT this evening before Nottingham Forest against Newcastle.
Alistair Bruce-Ball presents the Fantasy 606 podcast alongside former Premier League winner Chris Sutton and Statman Dave. The latest episode previewing gameweek 27 is available on the BBC Sounds App.