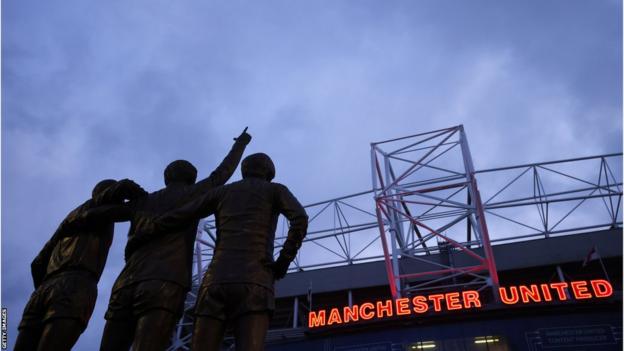 Finnish entrepreneur Thomas Zilliacus has withdrawn his offer to buy Manchester United, saying the decision of current owners the Glazers to go to a third round of bidding is a "farce".
The 69-year-old said the Glazers were giving "no respect" to the club.
Zilliacus, Qatari banker Sheikh Jassim and Ineos owner Sir Jim Ratcliffe have publicly submitted second bids.
"The delays will make it very difficult for any new owner to build a winning team for next season," he said.
Writing on Twitter, Zilliacus added: "The bidding is turning into a farce, with Glazers giving no respect to the club.
"Jim Ratcliffe, Sheik Jassim and myself all were ready to negotiate a deal to buy United. Instead Glazers chose to start a new round.
"I will not participate in a farce set up to maximize the profit for the sellers at the expense of Manchester United."
Zilliacus, who has previously been involved with HJK Helsinki and ice hockey champions Jokerit in his homeland, is the founder and chairman of new social media organisation novaM Group.
He wanted to buy United through XXI Century Capital, an investment firm owned by his holding company.
When publicly announcing his bid last month the entrepreneur said he planned to buy half of the club with the other half bought by fans, who would be part of club decision-making.
The Glazer family, who bought the Red Devils for £790m in 2005, announced they were considering selling in November and have established a valuation of £5bn-6bn.
The decision to go to a third round of bidding means potential purchasers, either of the whole club or just a partial stake, must put more offers forward in the hope of concluding a deal.
It had been initially hoped the process being run by the Raine Group would be completed by the end of the season, but the additional time for new bids means that is now unlikely to happen.
Sheikh Jassim will be expected to submit a new bid to buy 100% of the club, with Ratcliffe having followed a strategy of attempting to purchase the Glazer family's 69% shareholding.